We support the leadership development of our staff through our 'Heading Up Pathway'
Wellbeing and resilience training.
Leadership Mentor support
Engagement in inquiry projects to improve practice
Visits to other schools
NPQ training commensurate with your experience.
Access to a Master's degree in Leadership
Work as a Trust Leader.
Work across schools alongside the Improvement Team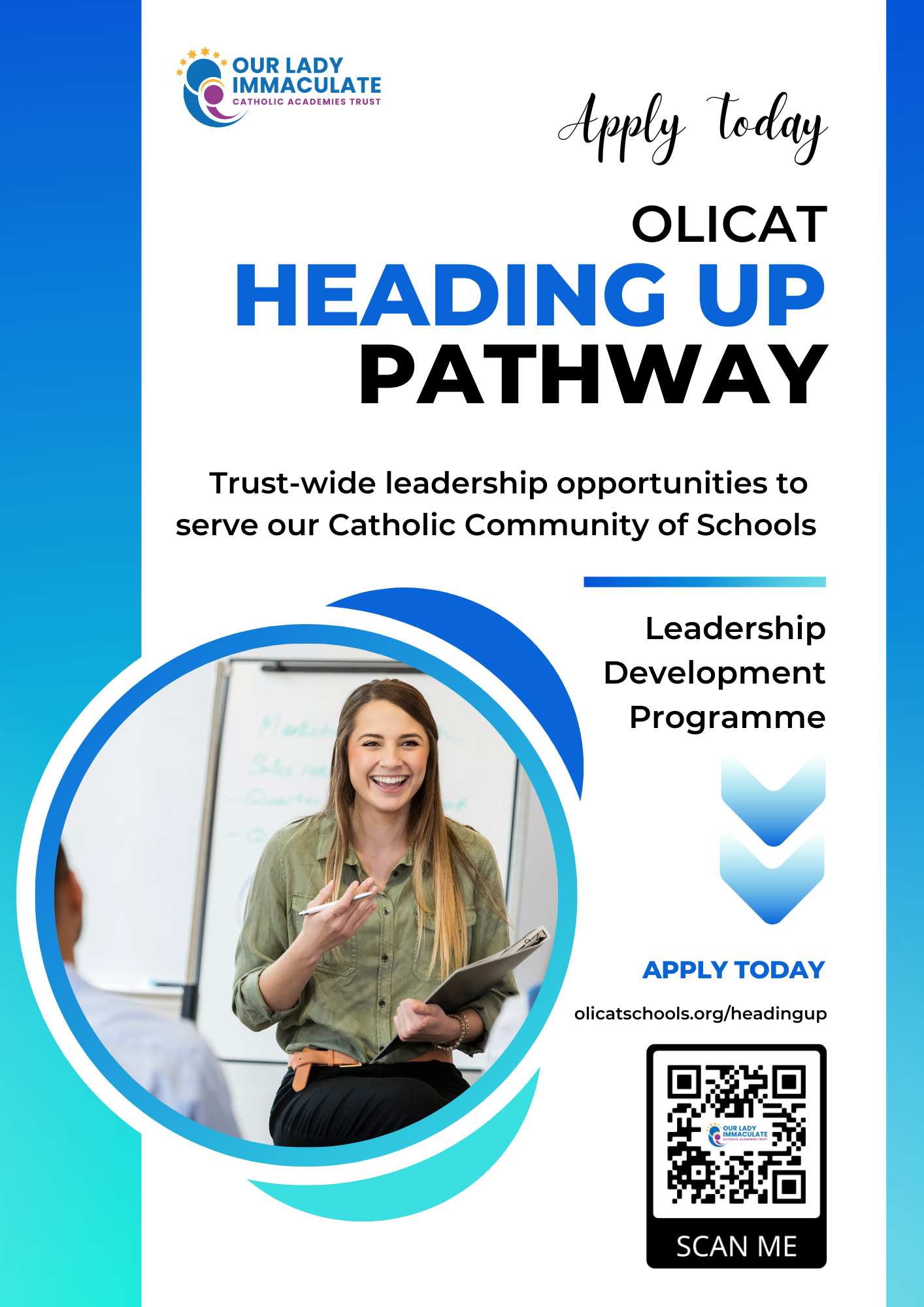 You may be eligible for salary enhancement if you are a main scale teacher.
What is the Heading Up Pathway?
Our Heading Up Pathway is a Leadership Development Scheme, supporting the career progression and aspirations of our teaching staff.
Who can apply to the Heading Up Pathway?
This Pathway is suitable for teachers who eventually wish to progress to Senior Leadership.
You can be an ECT, an RQT, a main scale experienced teacher or already in a leadership role to be eligible to apply. You will need the recommendation of your Head Teacher before submitting a short application.
If you are already a 'Trust Leader' you are automatically eligible to participate in this programme.
How can I be accepted on to the programme?
To be accepted onto the programme, you must be willing to enquire into your own practice, be prepared to mentor others, eventually become a Trust Leader, eventually work across the Trust in support of other schools and be prepared to work in another setting for a short period of time, if preparing to become a Head Teacher.
Acceptance onto the 'Heading Up Pathway' is subject to a successful interview.