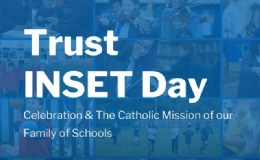 Our First OLICAT Schools Annual INSET Day was held on the 26th November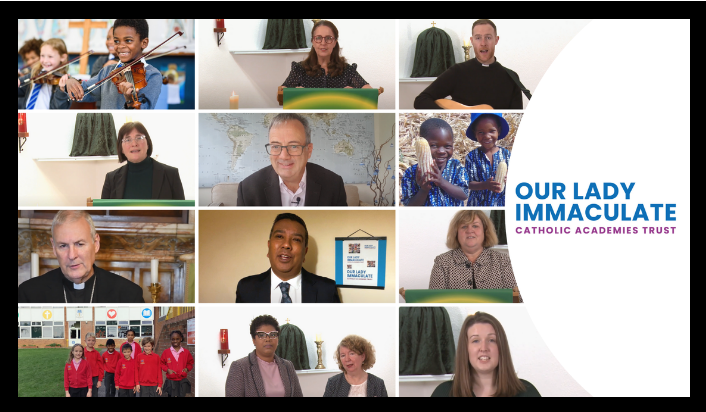 The day was a great success and we were delighted to be able to celebrate together with all the staff across our trust of schools.
The theme of our day was Celebration and the Catholic Mission of our Family of Schools
After a welcome from Tony Bishop, Strategic Executive lead of the OLICAT Schools, we joined together in prayer and song with a liturgy from the chapel at Thomas Becket Secondary. Our many thanks to Bishop David and Father David, along with our Chaplaincy teams and representatives from across our schools. It was a very special occasion.
We were delighted to welcome David Wells as our keynote speaker whose engaging and inspiring speech gave us so much to think about and work on together as a full Trust in the months ahead.
The staff in each school gathered together, such as here at Our Lady of Walsingham Catholic Primary in Corby;
"It was lovely to gather together this morning (albeit virtually) with all of our colleagues across OLICAT to spend some time in prayer and reflection. A wonderful opportunity as we approach Advent to refocus and consider 'the bigger stuff'"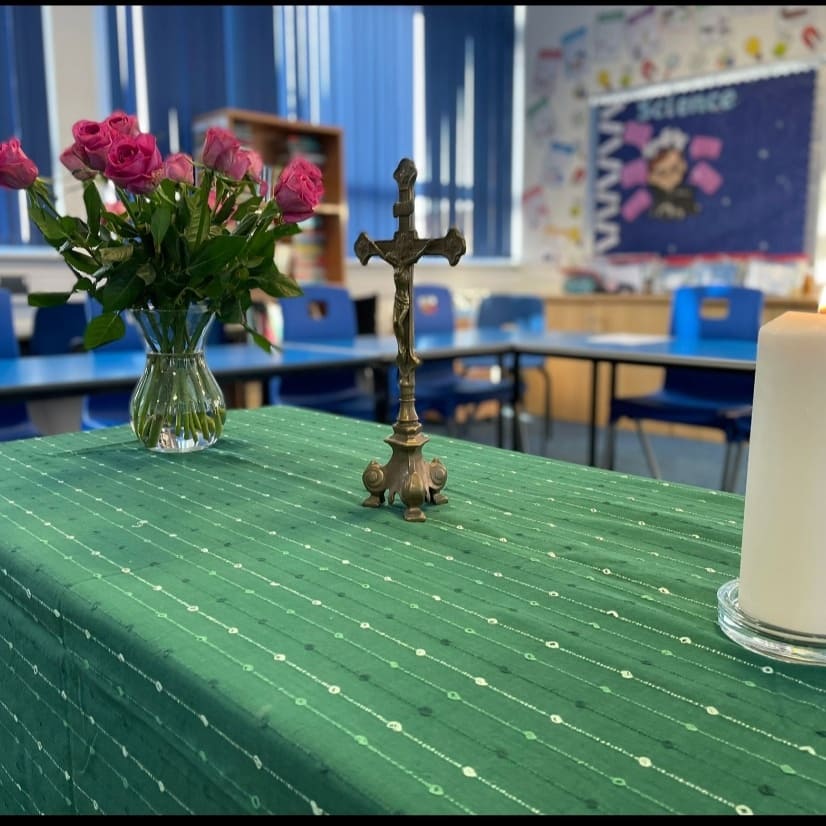 During the afternoon, we enjoyed watching and discussing short videos that had been created by each school showcasing an area of success.
"Thank you to everyone involved in our Trust training day on Friday. Thanks to Bishop David, David Wells, the chaplaincy team and all our wonderful staff. A real privilege to work with you. #workingtogether" Tony Bishop, OLICAT Schools