Our Lady Immaculate is the Patron Saint of our family of schools. We celebrate the special Feast Day of the Immaculate Conception on December 8th.
We begin with a prayer to Our Lady Immaculate.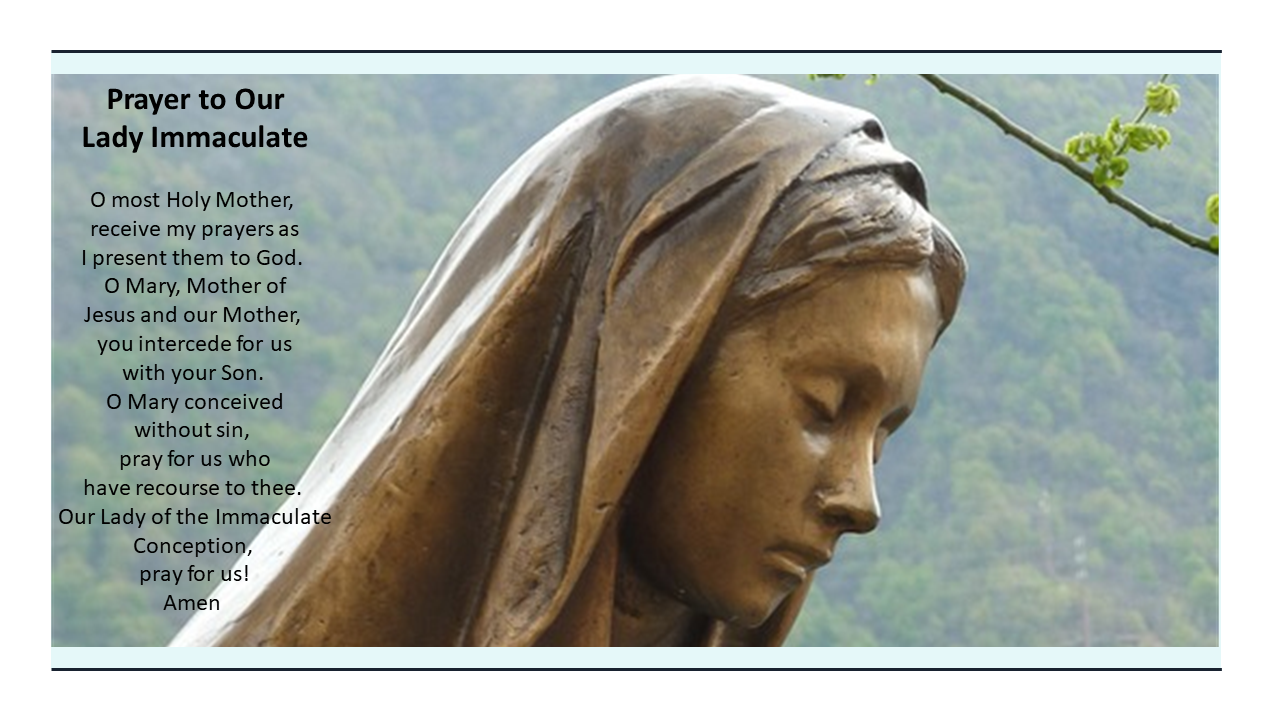 We join together in prayer and song during our Liturgy with students and staff across the OLICAT community (see slides attached or follow the video below)
Download Link: https://vimeo.com/user110114460/download/653654685/cd06a273ee
With our thanks to Father David for providing the music for our Feast Day Liturgy
Download link: https://vimeo.com/user110114460/download/652918633/1dd83235f8
And finally, we are delighted to share a special message from Bishop David Oakley to all involved in Our Lady Immaculate Catholic Academies Trust.
"Your title is a living out of the Gospel, the story of Mary's Annunciation. You as schools together in OLICAT are deliberately and intentionally focused on bringing to others the experience of the Good News... I want you to be open to what God is doing in your schools.

What better message vision could you have than to reach out and ask what is it the Lord wants for us, that we are called to do?" (Bishop David Oakley)