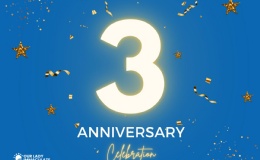 This week we are celebrating 3 years together as a Trust Family of Schools
February is a special time for our community as we celebrate the 3rd Anniversary of Our Lady Immaculate Catholic Academies Trust.
We are now a family of 12 Catholic schools across Northamptonshire and Bedford, within the Diocese of Northampton.
We continue to build upon the strong foundations of the last few years and confidently look ahead as we journey together, growing from strength to strength. Guided and inspired by Our Lady Immaculate, we flourish, we love and we aspire to be who God has called us to be.