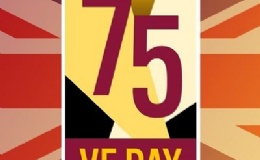 Today is a day to celebrate but also to remember and say thank you to those who gave so much during the war.
Today marks 75 years since VE Day (Victory in Europe). On 8 May 1945, Prime Minister Winston Churchill made an announcement on the radio at 3pm that the war in Europe had come to an end.
Thank you to The Good Shepherd Catholic Primary School for this lovely video set to the anthem of hope during the Second World War - "We'll Meet Again"