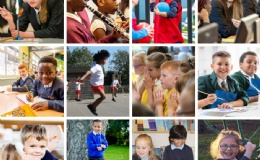 Thank you our Lord for all the young people in our OLICAT Community
Youth Sunday is a unique opportunity for young people to focus on themes that are relevant to them, and to share their perspectives with the Parish.
CYMFed, the Catholic Youth Ministry Federation of England and Wales, is behind both celebrations and has produced resources for this NYS on behalf of the Catholic Bishops' Conference of England and Wales.
"The way we live, work, study, play and pray have all been changed by the pandemic," says CYMFed project officer Dominique Finn.
"The most significant change has been not being able to do many of those things together. This year's theme recognises what it means to be together, with ourselves, with others and with God.
"Pope Francis expresses this beautifully.
'To come out of this crisis better than before, we have to do so together; together, not alone. Together. Alone no, because it cannot be done. Either it is done together, or it is not done. We must do it together, all of us, in solidarity'.
"One of the biggest changes we have all had to adapt to is social distancing. We know measures put in place are to keep us safe but have resulted in many young people feeling isolated and marginalised.
"With this imposed distance from others, we may have felt an increasing distance between ourselves and God. However, amid all these trials and hardships, God calls us to new opportunities and a life of hope. We look forward to a time when we can freely get together with family and friends."
Schools Invited To Come 'Together' For First National Youth Funday – CYMFed